When the University System of Georgia decided to sell Twin Gables, the historic Summerville property that had served the presidents of the Medical College of Georgia and later Augusta University since 1984, it was only natural it would turn to Blanchard and Calhoun to handle the sale.
Founded just eight years after the completion of the house, a Dutch Colonial Revival known for its wooden shakes and namesake twin gambrel gables, it wasn't the first time Blanchard and Calhoun's expertise had been called upon to sell the house. That's what happens when you've been a central member of the community for 100 years — your history becomes interwoven with the history of those around you. Who better to understand the value of a place like Twin Gables — as a property and as a city treasure — than a respected firm already associated with it? Because Twin Gables is far from just another house.
Designed by architect Henry Ten Eyck Wendell as a winter home for Chicago businessman Francis A. Hardy, it is widely recognized for its extensive gardens, an early product of Julia Lester Dillon, the first woman in the South to become a professional landscape architect. It's the kind of place that represents everything Augusta is known for, and when it was time for the venerable old home to write a new chapter, it just seemed fitting that Blanchard and Calhoun was there to help it turn the page. Edwin Douglass was the listing agent, working with the University System of Georgia to liquidate a long-held state asset. And, Ross Trulock, another member of the B&C team, was the selling agent, reuniting the buyer, Therese Rhodes, with an estate that had once been her great grandparent's home.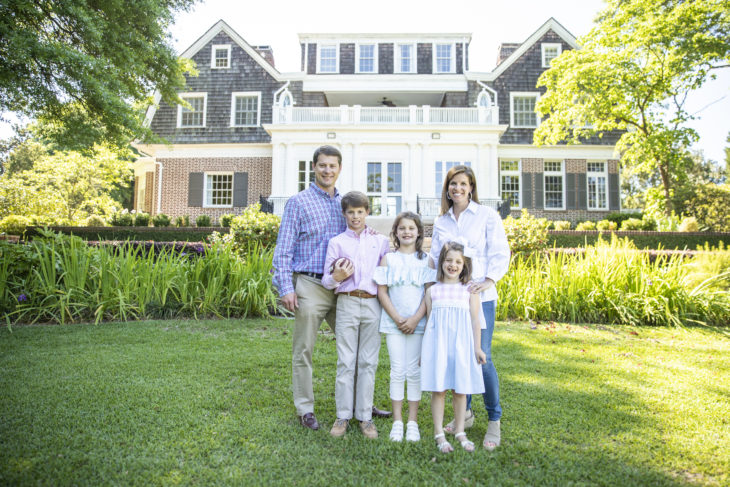 Therese says of the purchase, "Brian and I are thrilled about our recent purchase of  Twin Gables in Augusta.  We appreciate the significance of its historical background and are grateful for the opportunity to follow the ownership legacy of my late great grandparents, Mr. and Mrs. Alfred Mann Battey, Sr. which began in 1955 and lasted until 1972.  The beautiful grounds and house will bring us great pleasure in raising our own children, and we will carry on family traditions for many years to come."